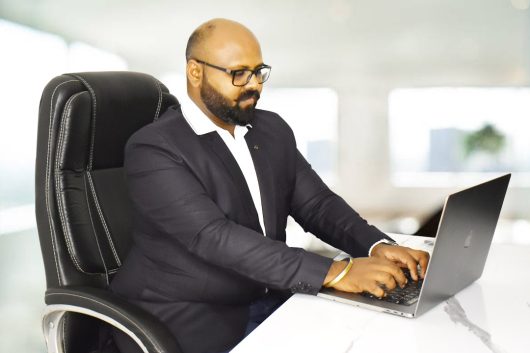 Director
Nilesh Bodake
PlanetHub MultiCorp Pvt Ltd.
Duration: 2021-Till date
Director
Nilesh Malhari Bodake Managing Director
Nilesh Malhari Bodake is the Managing Director, Chief Executive Officer and Founder of 4tecs
Enterprises now known as PlanetHub Multi Corp PVT LTD. Nilesh and partners started 4tecs
Enterprises in 2013, making him a first generation entrepreneur, through his experience in a variety of roles across 4tecs Enterprises.
He has built a reputation in the IT industry for his exceptional ability to build and grow business and nurture long-term relationships.
Initial phase was challenging. Team strived hard to cope-up with the existing competitive market.
It was just the beginning and there was a lot to learn.
The pros were good access to the internet and technical expertise.
The team was enthusiastic, aggressive and stayed updated with latest trends in technology and the market requirements.
In January 2015, Nilesh decided to register the company as "4tecs Enterprises Software Solution Pvt. Ltd.(PlanetHub Multi Corp Private Ltd.)", making AnupKumar a first generation entrepreneur – with a vision to deliver Enterprises in 2013 Exuberant Support and Datacenter Services to customers globally.

Expertise
Details
AWS certified cloud admin
Red Hat Certified Engineer (RHCE)
cPanel Certified
Control Panel knowledge: cPanel & WHM, DirectAdmin, Plesk, other customized panels.
Operating System and Software Skill
Career
Details
Aress Software & Solutions PVT ltd.
Tecsys Solutions PVT LTD. (Hostgator INDIA)
Winlintech Solutions Private ltd.
4tecs Enterprises Software Solution Pvt. Ltd.
PlanetHub Multi Corp Private Ltd.